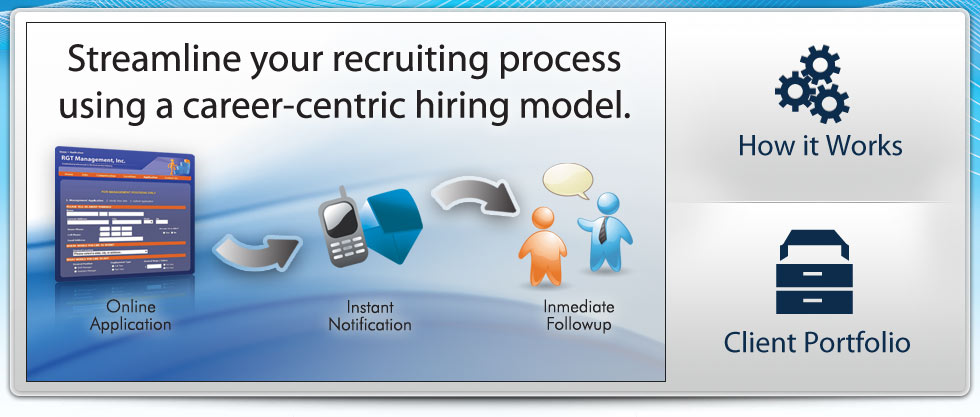 More Job Applicants, Higher Quality, Faster Response.
RecruitFlow is a job recruitment platform that helps businesses find competent workers in a manner that is quick, simple, and cost effective. Our clients not only receive more applicants, but better applicants, for job positions that need to be filled immediately.
Quit burning holes in your recruiting budget through TV, radio, and print ads. Get with the Flow and see where it takes your business.